This post contains affiliate links but all thoughts are my own and honest


Hi everyone! Aromatherapy is something that was recommended to me by a few different people, including a professional. I was a bit skeptical but I knew that I felt better when I used candles so I thought I would give it a go.
Aromatherapy basically uses essential oils to create a scent in the area which can have beneficial effects such as calming, boosting your mood or soothing aches and pains. You can use candles, incense sticks or a
diffuser
. I have used all three methods in the past and I honestly love using my diffuser. I can alter the strength of the mist so that the scent is more or less powerful and it runs for hours without me having to do anything. I can also mix essential oils to create different scents which I cannot do with candles or incense sticks. The scent you create can also be stronger than incense.
With a diffuser, you fill it with water and then drop some essential oil into the middle of the diffuser. Diffusers usually have different settings so you can set a time limit, put lights on it for a night light effect and you can also change the strength of the mist. I usually prefer to have it on high mist.
I have tried and recorded a lot of different essential oils. I picked the ones that were known for their calming effects to help with my anxiety but I also tried a few for aches and pains. I found some of these to be really calming and soothing. They helped me to feel better and sleep better.
All of my essential oils are from two shops,
Freshskin Beauty
and
nikura
. I chose these because their essential oils are cheap but amazing quality, they are both in the Aromatherapy Trade Council list so I know that their essential oils are pure and I have found them to be great to use.
All of these blends are for a
300ml diffuser
so you may need to slightly reduce or increase the number of drops depending on the size of your diffuser.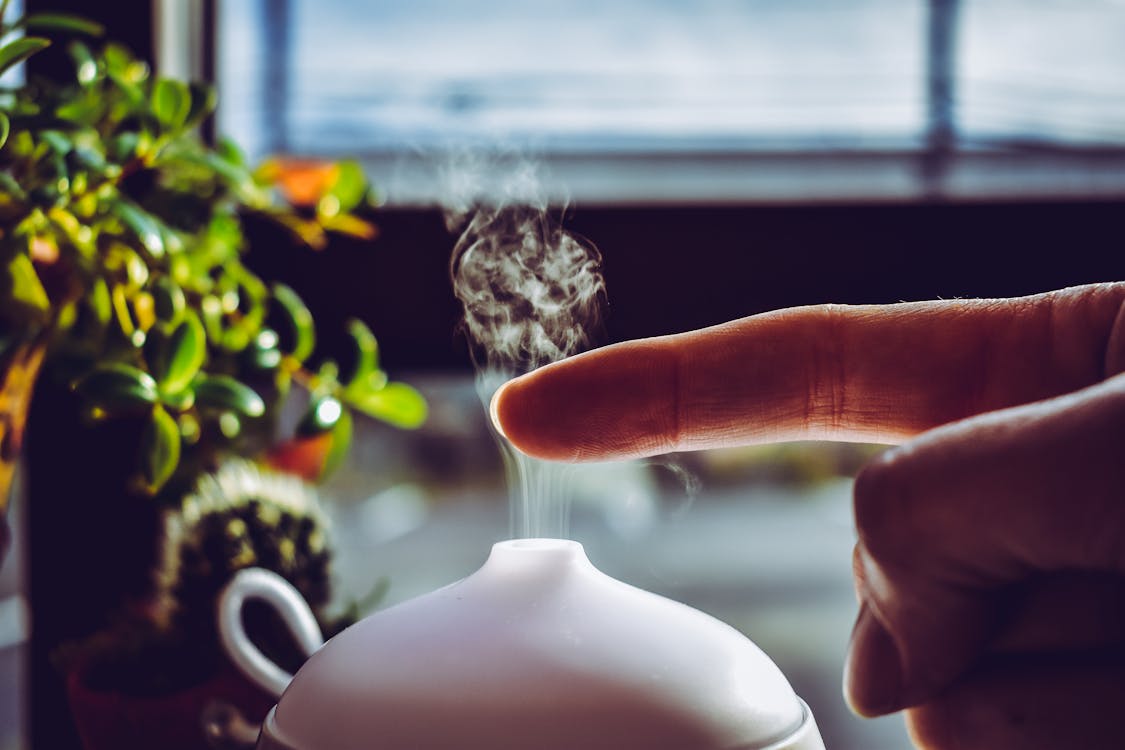 Blends for calming and soothing
Lavender
10 drops / 100% lavender
Depending on how many drops you put it in this can smell quite strong but it is quite a nice smell and it is good for relaxing.
Lavender and Melissa
10 drops lavender / 3 drops melissa
Smells more leafy/ like greenery. I quite liked this scent and found it calming.
Lavender, Melissa and Clary Sage
10 drops lavender 6 drops melissa and 3 drops clary sage
You can alter how many drops you put in of each oil depending on your preference. I felt that this combination smelt like perfume. It was quite a nice smell and it was calming.
Lavender and Clary Sage
10 drops lavender, 10 drops clary sage
I didn't really like this one.
Lavender and Ylang Ylang
8 drops lavender, 2 drops ylang ylang
Ylang ylang is quite strong so I only used a couple of drops. This combination was quite soothing.
Ylang Ylang
4 drops ylang ylang
Ylang ylang is quite strong on its own and I preferred it with lavender but I know some people who love it just on its own so I would recommend trying both!
Bergamot
3 drops bergamot
This smelt like a really nice fragrance.
Lavender and Bergamot
2 drops bergamot, 6 drops lavender
This was quite nice but subtle.
Lavender, Bergamot and Ylang Ylang
2 drops bergamot, 2 drops ylang ylang and 6 drops lavender
This had a really strong over-powering scent that did not smell good at all.
Lavender and Patchouli
10 drops lavender, 1 drop patchouli
This smelt ok, I would not just use patchouli on its own as it has a strong unpleasant scent if just used alone.
Lavender and Vetiver
10 drops lavender, 1 drop vetiver
This smelt quite nice and it was soothing.
Blends for stomach ache and nausea
Peppermint
10 drops peppermint
This had a nice smell but it got a bit boring after a while.
Peppermint and ginger
10 drops peppermint, 5 drops ginger
This was quite nice, the ginger seemed to strengthen the peppermint but add a different tone. This could be quite a nice mix for if you are feeling sick.
Blends for a nice scent
Sweet Orange
3 drops of sweet orange
This is a really nice and refreshing citrus smell!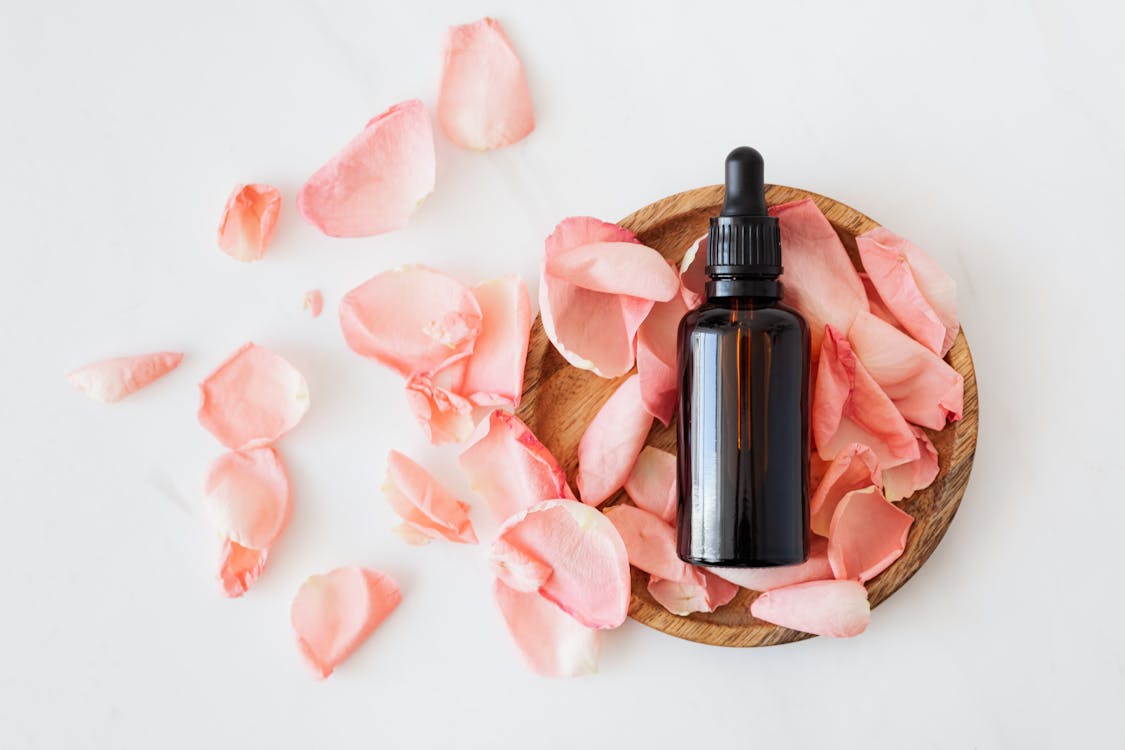 My favourite blends are lavender on its own, lavender with melissa and clary sage and sweet orange. I will update this post as I try new blends. Let me know your favourite in the comments! If you liked this post, you may want to check out
How to Fight Anxiety and Improve Your Well-Being
,
How to Reduce Stress and Sleep Better
or
Things I Have Been Trying for Self-Care
.