The Disney Readathon is running from August 1st to August 31st (here is
the link to the Twitter page
with all the information)! I did the quiz but decided to choose Team Tangled as I preferred the prompts. So here are the books that I plan to read for The Disney Readathon!
Rapunzel: Read a book with glowing reviews (10 points)
For this prompt, I am going to read
A Darker Shade of Magic
by V. E. Schwab. This is a highly hyped fantasy series about a man that can travel between different versions of London, each with varying levels of magic.
Flynn Rider: Read a dark/ mysterious book (10 points)
I am planning on reading
Dark Matter
by Blake Crouch for this prompt. This is another book that has been on my shelf for a while. It follows a man who wakes up to find that his life is not actually his life. It is very mysterious and I really want to find out the truth to this plot!
The Snuggly Duckling Crew: Read a book with a dreamy cover (10 points)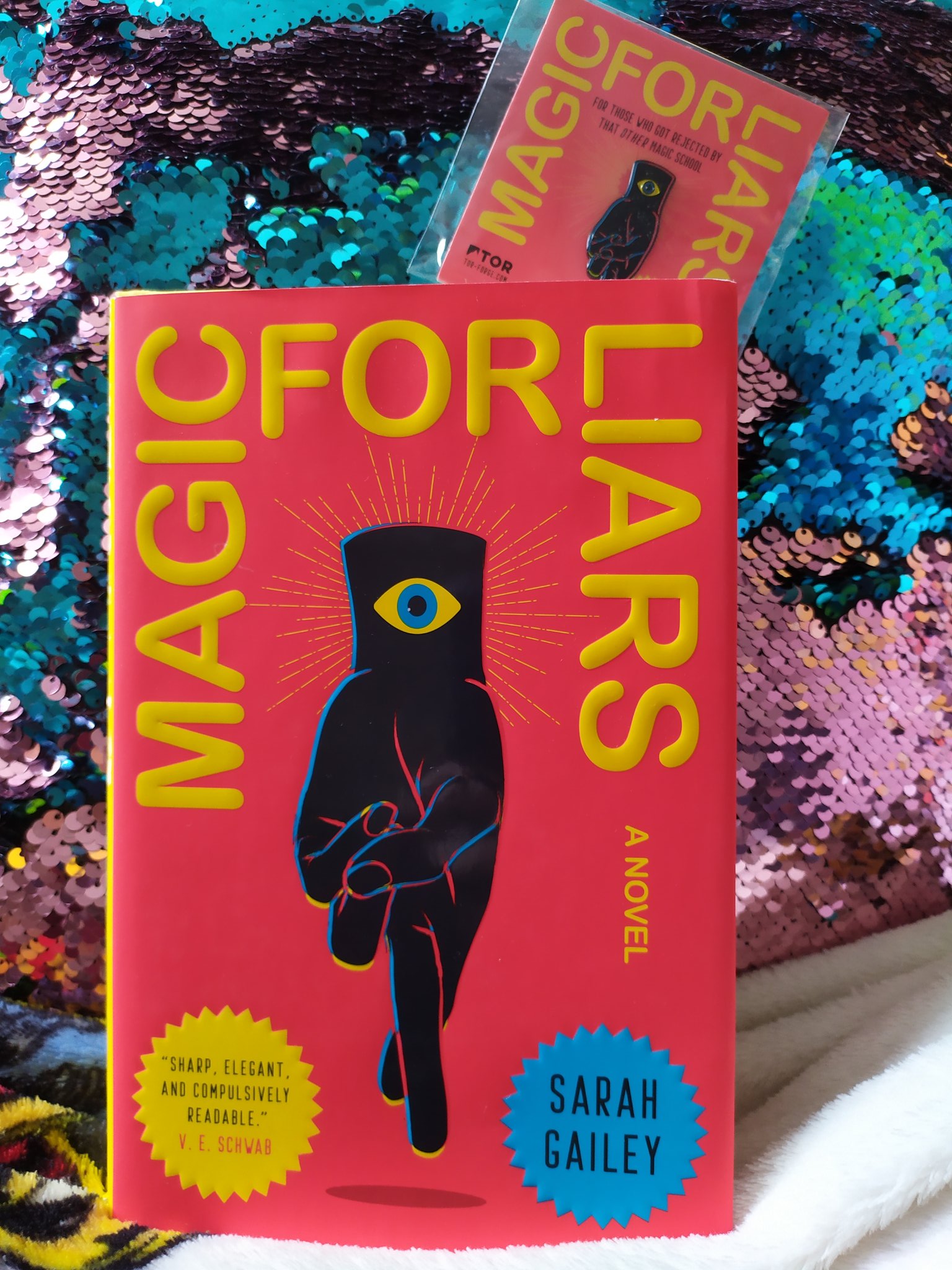 I have chosen
Magic for Liars
by Sarah Gailey for this prompt. This is a recent release that I was sent to honestly review on my blog. The cover is absolutely beautiful.
Mother Gothel: Read a book featuring a power-hungry character. This book must be out of your comfort zone. (25 points)
For this prompt I have chosen another book that has been on my shelf for some time:
Wolf by Wolf
by Ryan Graudin. This is out of my comfort zone as it is a historical fiction (albeit mixed with fantasy) and I haven't read much historical fiction to date.
Maximus: Read the group book (50 points)
The group book for Team Tangled is
A Curse So Dark and Lonely
by Brigid Kemmerer. This is a book that I have been planning on reading so it's a good fit for me! All I know is that this is a young adult retelling of Beauty and the Beast and I am here for that.
There are further prompts- you can travel between maps so as a member of Team Tangled, I could complete prompts from any of the other teams. However, I am being (semi-)realistic with my reading goals and just aiming to read for the Team Tangled prompts.
Are you participating in The Disney Readathon?