Hi everyone! I've been trying to teach myself French for a while and I thought it would be fun to create some blog posts as I go along to help myself study so I will be doing regular posts on French. In my last post I discussed
dates
. In this post I will be looking at times. Please note this is not a study guide, if I make any mistakes please let me know!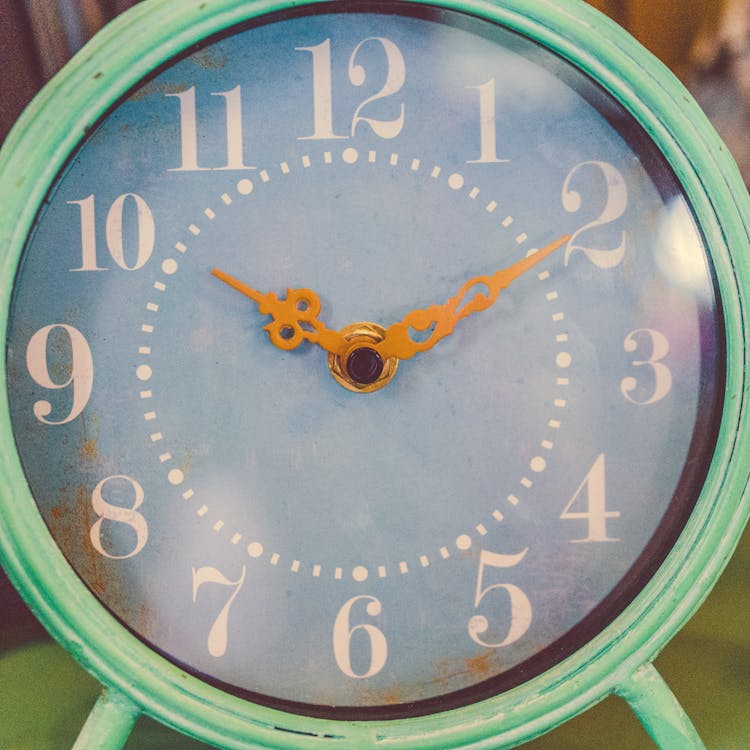 Question: What time is it? =
Quelle heure est-il? (kehl uhr ey-teel?)
Answer: il est (eel ey) number heure/s.
(Heure is for 1 o'clock),
For example,
il est sept heures
(it is seven o'clock).
For times past the hour- time + number of minutes past e.g. il est sept heures vingt (it is 7.20)
For times before the hour- time + moins (mwaN- minus) + number of minutes before e.g. il est sept heures moins dix (It is 6.50 / 7 minus 10)
Quarter past- et quart (ey kahr)
Half past- et demi(e) (ey duh-mee or eyd-mee)
Quarter to- moins le quart (mwaN luh kahr
In the 12 hour clock, to say whether it is AM or PM:
In the morning- du matin (dew mah-taN)
In the afternoon- de l'après-midi (duh lah-preh-mee-dee)
In the evening- du soir (dew swahr)
Noon- midi (mee-dee)
Midnight- minuit (mee-nweeh)
Demi is used for midi (noon) and minuit (midnight) as these words are masculine. For all other hours demie is used.
In the 24 hour clock:
If you are talking about the 24 hour clock, you put the number corresponding to the 24 hour clock e.g. il est dix-huit heures= It is 18 o'clock / 6pm. For minutes past etc. it is the same as above e.g. il est onze heures dix= it is 11.10am.

Other phrases in relation to time:
Let's go!- allons-y! (ah-lohN-zee)
Let's hurry up- dèpêchons-nous (dey-pey-shohN-nooh)
To be late- être en retard (eh-traN ruh-tahr)
Liked this post? Check out my French learning page
here
or improve your proficiency with
Babbel
(affiliate link).